It's easy to start
Contact us by e-mail, telephone or social networking sites, tell us the project you are planning and we will provide you advice to develop your concept to be (virtually) materialized.
The main purpose. Your goal.
Designate the main purpose of your project, that is to say, if you choose a website, what will be the functionalities you are expecting, or how the website would make the difference in your company? Should you wish to open an online store, considering your total sales, what percentage you want to be online sales? Should you want a social networking campaign, how may likes' or followers you want and in how much time you want this occur?
Secondary goals
Scope, what is the extent of your project? How far away you will go with this project? Time. How many time is required to achieve your goals and meet your main goal? Budget. Any specific portion of your earnings is aimed to develop your project? Your incomes are monthly? The money is in the bank?
Organization
The person in charge of this project will be yourself or the project will be assigned to any third party? Who will be responsible for providing your company information to fulfill your development (text, images, pictures or corporate identification manual).
Performance and evaluation
Once your target has been identified, we will help you to take the right path for achievement and we will provide you options to make dreams real.
After approved the plan best fitting your needs, we will determine a certain time to plan your project based on the goals defined above.
At the time the project has been finished, we will be sure that everything is properly working by running tests, checking results, and the actual results will be compared with the expected to obtain the success rate!
Clients support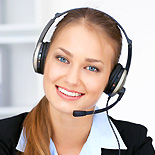 On support matters we are TuSolucion.MX
Supported by our robust support system we are able to offer online chat support, tickets 24 hours a day, and even remote desktop connection to solve your IT problems. The Bright Lamp! and the whole team will be glad to assist you. By the way, one of the most interesting characteristics of Bright is that the technical support is not provided by telephone calls because our staff is deaf-mute, then everything is attended by chat and tickets.
Go to support site